Select tickets
Enter details
Payment
Complete!
Tickets
All tickets bought online are valid up to 12 months from date of purchase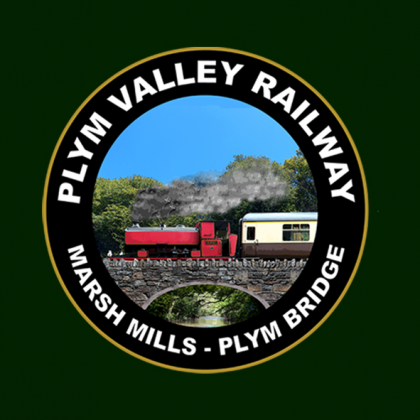 You can use this area to become a member or renew current membership. Please Note: Under 18s must renew by post or on site as parental consent is required for insurance purposes. Membership runs until April 30th, please ignore the automatic renewal date which you will be given once you become a member via online payment. A renewal notice will be sent near to the renewal date. If you become a member after January 1st your membership will run until April 30th of the following year.
Please note:The 0.60p admin fee covers a stamp, envelope for your membership card and partly the online transaction fee.
• £20 Donation £20.00
• £10 Donation £10.00
• £5 Donation £5.00
• £2 Donation £2.00
• 1 Year Individual Membership £12.00
• 1 Year Family Membership £18.00
• 1 Year Senior Citizen/Disabled/Unemployed Membership £8.00
• 5 Year Individual Membership £54.00
• 5 Year Family Membership £81.00
• 5 Year Senior Citizens/Disabled/Unemployed Membership £36.00

Vouchers and Gifts are perfect for giving at Christmas, Birthdays and other special occasions. They offer unique opportunities which your loved ones will remember for years to come.
• £20 Gift Voucher £20.00
• £10 Gift Voucher £10.00
• Diesel Driving Experience Deposit £50.00
More ticket types are available. .More ticket types shown below. .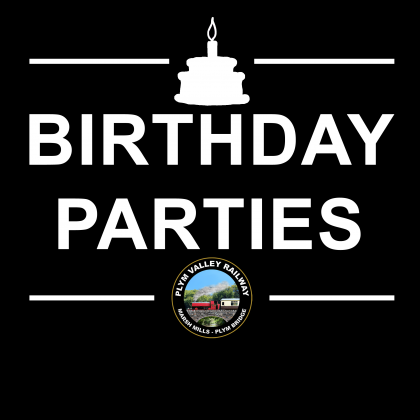 Give your loved ones a unique birthday party- on board a train! Please contact plymrail@yahoo.co.uk or see http://plymrail.co.uk/parties.html for more information.
Please purchase the party once you have a confirmed date and time with the Plym Valley Railway
• 1 Hour Birthday Party Brake Van Ride Hire £40.00
• Additional Hours Birthday Party Brake Van Ride Hire £20.00
Your Basket
Item
Price
Qty
Subtotal
There are no items currently in your basket

Total

£0.00